This post is also available in:

Français

Español

Italiano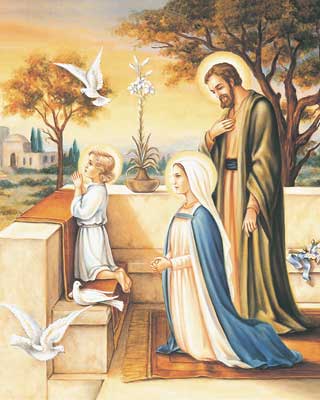 Jesus, Mary, Joseph!
I give you my heart, my spirit and my life!
A Novena is a series of prayers that we offer for 9 consecutive days.
It is good to add sacrifices or special practices of virtues to give more weight to our prayers.
Where does this Christian tradition come from?
Just before Jesus Christ ascended to Heaven on the day of His glorious Ascension, He instructed His disciples to remain united in prayer in the Cenacle until the coming of the Holy Spirit. These nine days, which they spent in intense prayer under the motherly inspiration of the Blessed Virgin Mary, are the origin of the first novena.
in preparation for a Feast Day

to ask for a special grace

to thank for a grace obtained.
When the desired favor is urgent, an accelerated novena can be made by saying the prayer every hour for nine consecutive hours.