This post is also available in:

Français

Español

Italiano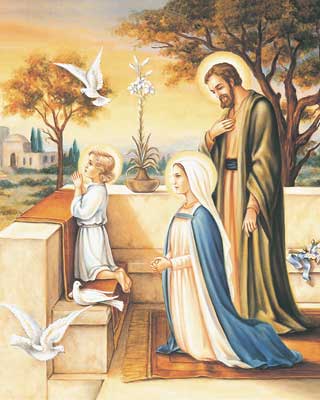 Jesus, Mary, Joseph!
I give you my heart, my spirit and my life!
Litanies are, in the Catholic tradition, repeated and chanted invocations of requests addressed to God, the Virgin Mary or the Saints. This type of prayer was in use among the Jewish people at the time of Jesus. Saint Paul in his letter to Timothy recommends liturgical prayer in the form of "supplications". We find litany prayers in the oldest traditions of the Church which used them for example, during public processions, to ask for the cessation of a plague or to thank Heaven for a miraculous intervention.
The Litanies are strongly recommended for times of calamity. So often in the history of humanity, the Litanies have obtained miraculous help from God.
The Litanies are also part of certain solemn liturgical ceremonies of the Catholic Church. Thus the "Litanies of the Saints" are sung at the Easter Vigil, at baptism ceremonies, at priestly or episcopal ordinations and at All Saints' Day.