a glimpse of our foreign missions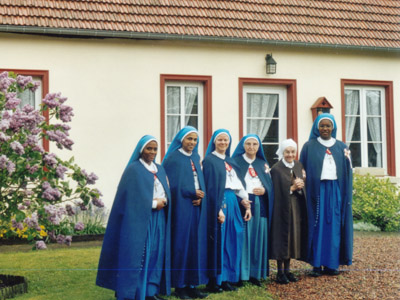 Mother General's visit to our missions in France.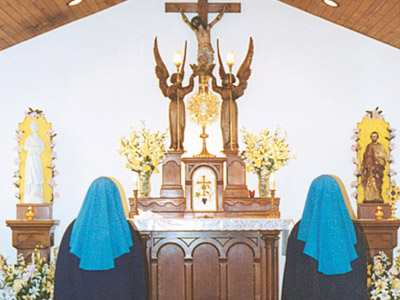 Through prayers of adoration, praise and reparation to Jesus Host, we intercede for the needs of France and the Universal Church.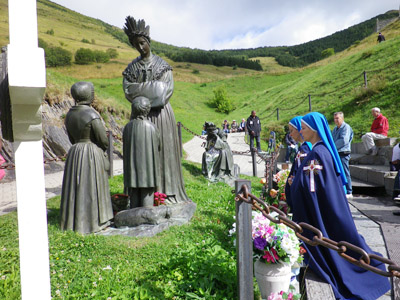 Pilgrimage to the Holy Mountain of La Salette where Our Lady appeared in 1846, weeping over the evils of the Church and the world. She asked for the foundation of our Order.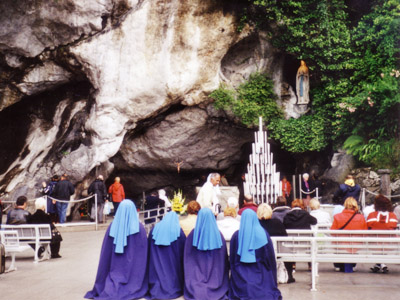 Pilgrimage to Lourdes. Our Lady's message to Bernadette Soubirous is the same one She has repeated everywhere, especially during the last two centuries: Prayer and Penance!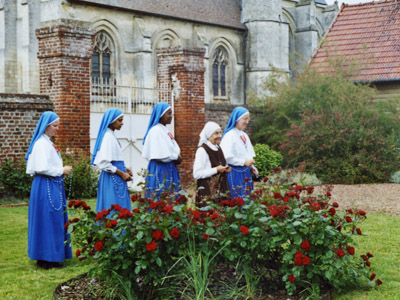 Recitation of the rosary. The Rosary, requested by the Blessed Virgin Herself, is the weapon par excellence that obtains all grace and destroys the forces of evil. Through the Hail Mary, the Kingdom of God will come!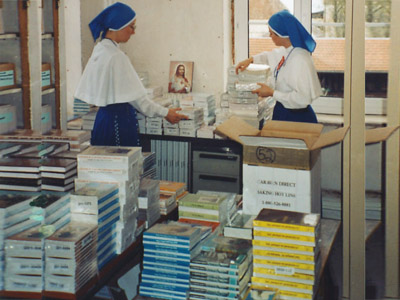 Shipping of orders to European countries. Our books are sold at the minimum price to benefit any soul looking for an authentic and traditional supernatural food.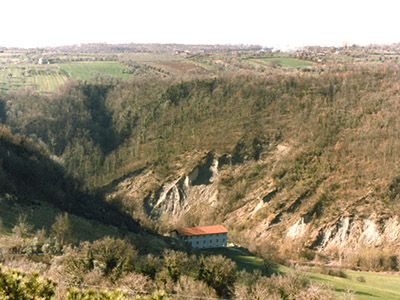 The monastery "Holy Mother of God" in Italy, in the hollow of a valley where wild boars abound more than the neighbors.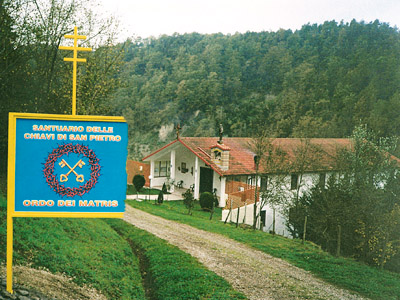 The sanctuary of the Keys of St. Peter in Italy.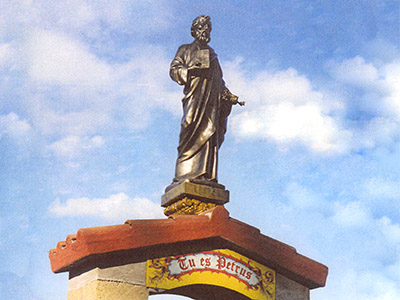 The statue of Saint Peter dominates the bell tower of the chapel.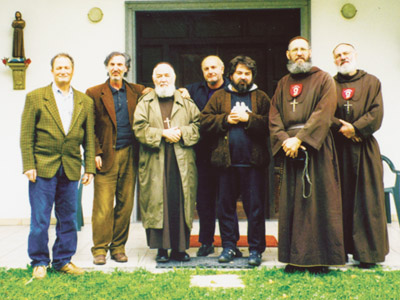 Dedicated friends who support the mission.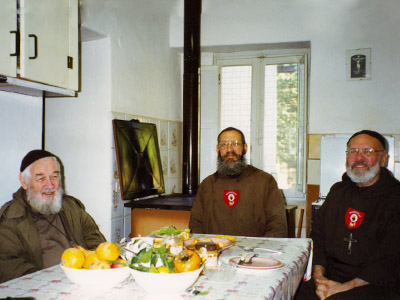 Father John Gregory on an apostolic visit to our mission in Italy.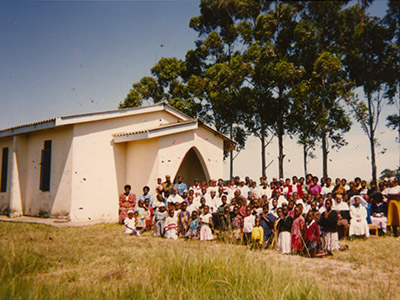 A chapel in remote South Africa, to serve the Zulu people.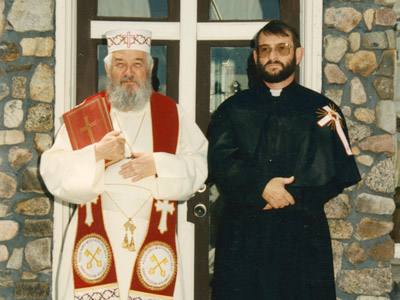 Father John Gregory with a missionary from South Africa.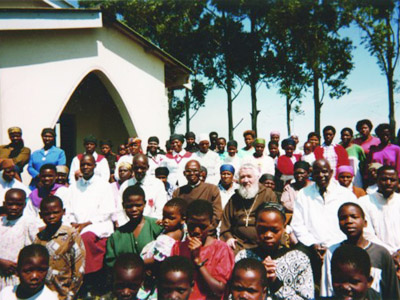 Apostolic visit of Father John Gregory to one of our missions in South Africa.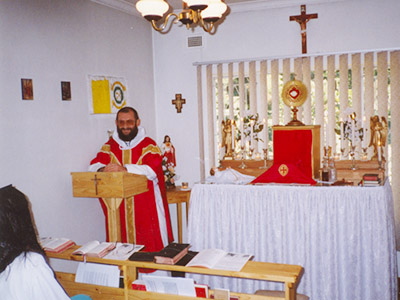 The preaching of the Gospel and eternal truths.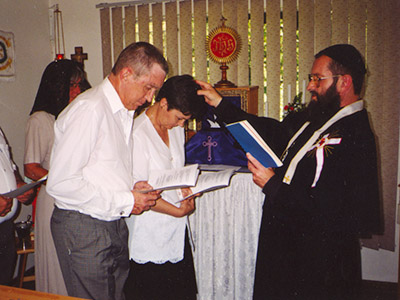 Blessing by the Church of the union of two spouses who commit themselves to live as true disciples of Jesus Crucified.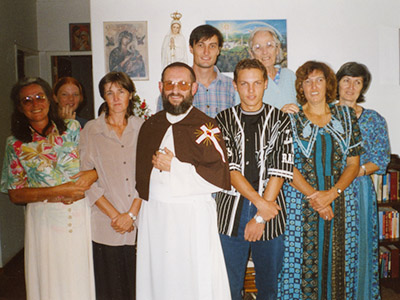 Some of the faithful who have come to benefit from the graces of the priestly ministry.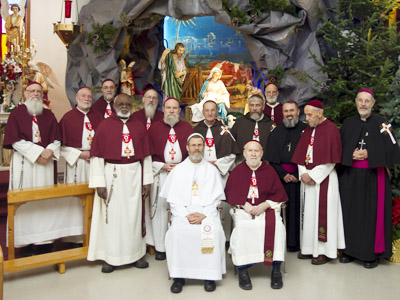 A group of missionaries who came from several countries to celebrate the Christmas holidays at the Mother House in Canada.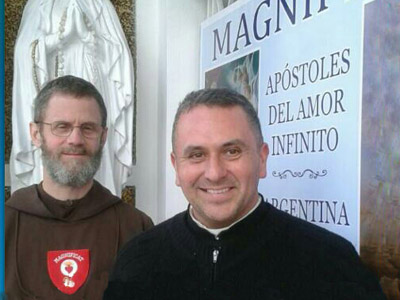 The Apostles of Infinite Love in Buenos Aires, Argentina. The mission is dedicated to Our Lady of Lujan, Patroness of the country.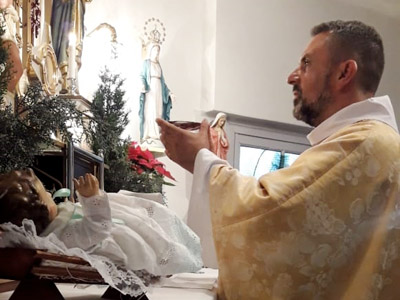 Celebration of the Holy Sacrifice of the Mass.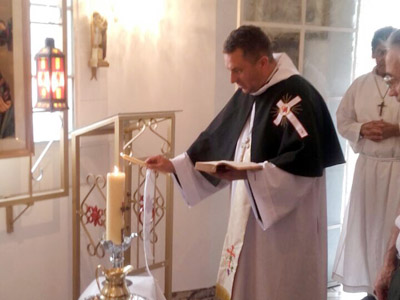 All liturgical ceremonies are celebrated according to the tradition of the Church.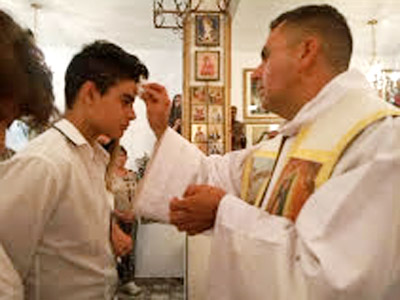 The sacraments are administered after solid preparation.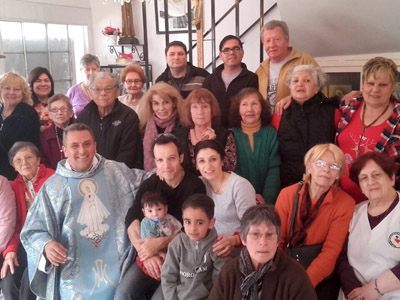 Some of the parishioners of Our Lady of Lujan mission in Buenos Aires.